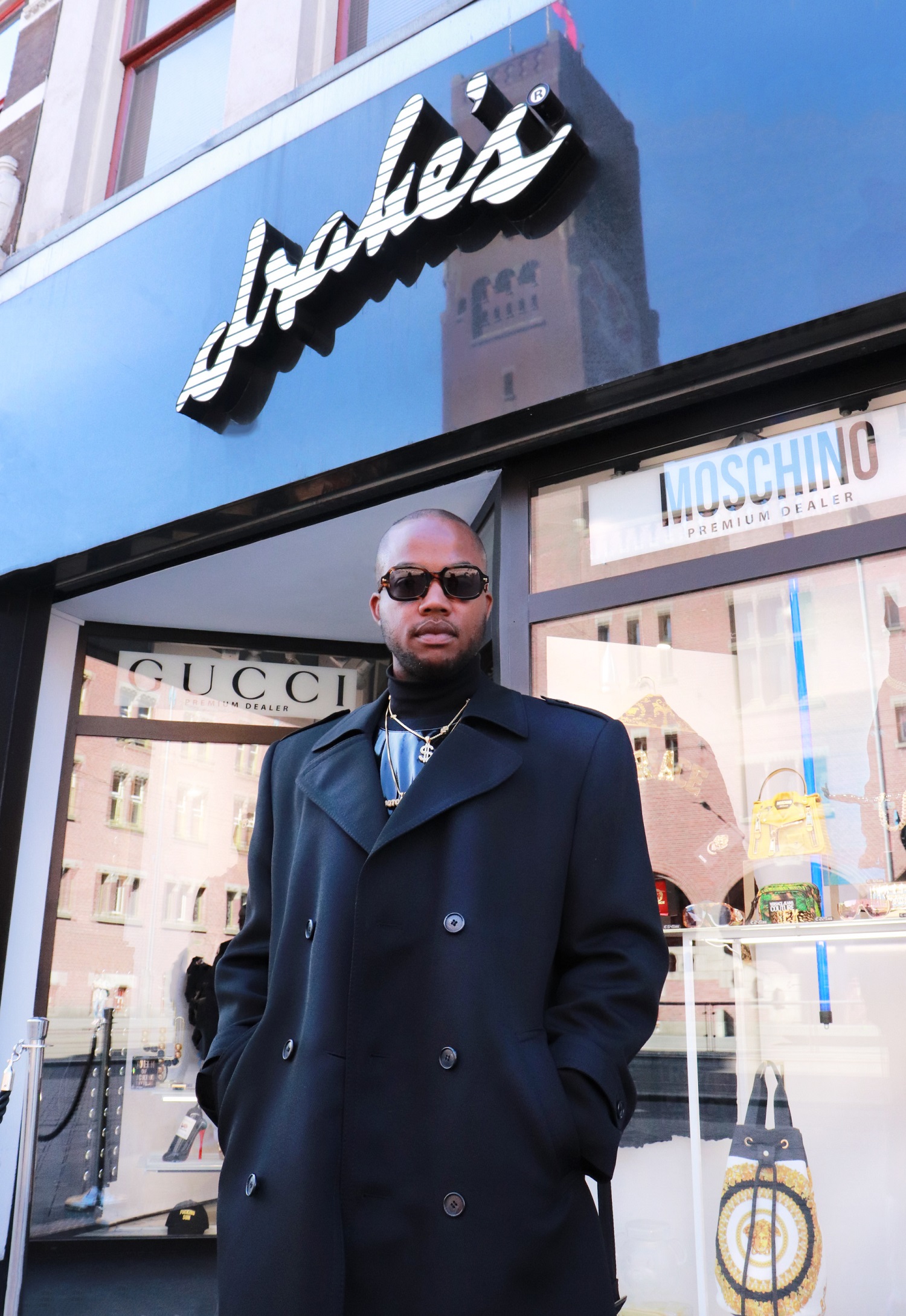 Drake's Boutique stands out as a 100% independent concept store based in the heart of Amsterdam.

A combination between passion for the world of high-fashion and a refined look into the contemporary world of retail.

Our store provides a unique variation of clothing, accessories & interior design.

The company founded in 1989 and it is still owned by one of its original founders.

Aside from carrying international luxury brands, Drake's is known for supporting small independent designers.

With it's outspoken content, Drake's has become a class of it's own. Our store attracts international luxury consumers.

Xavier is also the creative mind behind the concept of what Drake's is for the past 16 years.
Visit us from 12:00 - 19:00 / 7 days a week and get to know more about Drake's and its incredibly unique services.

DRAKE'S OF L.A. ® IS A REGISTERED COMPANY IN THE NETHERLANDS

REGISTRATION NUMBER: KVK NR: 71.32.37.16
VAT NUMBER: NL 8586.69.973.B.01

DRAKE'S OF LOS ANGELES ®
DAMRAK 61
1012 LM AMSTERDAM CENTRE
THE NETHERLANDS

PHONE NR. OFFICE: +31(0)20 7370671 (MO - FR 10:00 - 17:00)

EMAIL FOR CONSUMERS: INFO@DRAKES.NL

EMAIL FOR BUSINESS ENQUIRIES: XAVIER BOUTERSE - XAVIER@DRAKES.NL

THE DRAKE'S NAME, LOGO, SHAPE AND CONCEPT IS AN INTERNATIONAL REGISTERED TRADEMARK
FREE SHIPPING FOR ORDERS OVER € 100 INSIDE THE NETHERLANDS
SHOP ONLINE & PICK YOUR ORDER UP IN OUR AMSTERDAM STORE!